Assisi is the hometown of St. Francis, the centre of Franciscan spirituality and an artistic centre of international renown. Its fame is immediately visible in the two stunning churches dedicated to St. Francis. The Lower Basilica is embellished with frescos by the most renowned masters of 13th and 14th century painting: Giotto, Cimabue, Pietro Lorenzetti and Simone Martini. The Upper Basilica preserves some of the most important cycles of frescos in Italian art history, including Giotto's Stories from the Life of Saint Francis, one of the first three-dimensional representations of space. On the opposite side of the city, as in an attempt to embrace the town within the arms of its spiritual symbols, is the Church of Santa Chiara, which houses the crucifix that, according to popular belief, spoke to St. Francis. Other prestigious sites include The Cathedral of San Ruffino, Palazzo del Capitano and the Temple of Minerva – a perfectly preserved building from classic antiquity converted into a church.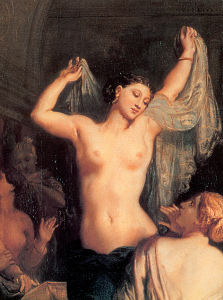 WELLNESS
Nun Spa Museum
Via Eremo delle Carceri, 1 – tel. 075 8155150 – www.nunassisi.com 
For more than 2000 years this timeless space has been dedicated to the cult of water, and now houses a unique spa experience. The treatments are under the direction of the Indian master Dipu, expert in healthy therapy and oriental disciplines exploring the harmony between body and mind. Nun Spa offers an array of rituals and treatments: Ayurvedic, Plantar, Thai, anti-stress and relaxing massages, drainage, slimming and firming treatments, facial treatments, soft lifting biolux, manicure, pedicure, make-up and more. Book an appointment a few days before your arrival to ensure access. Open from Monday to Thursday: 10am – 1pm and 3pm – 8pm, Friday to Sunday 10am – 8pm.